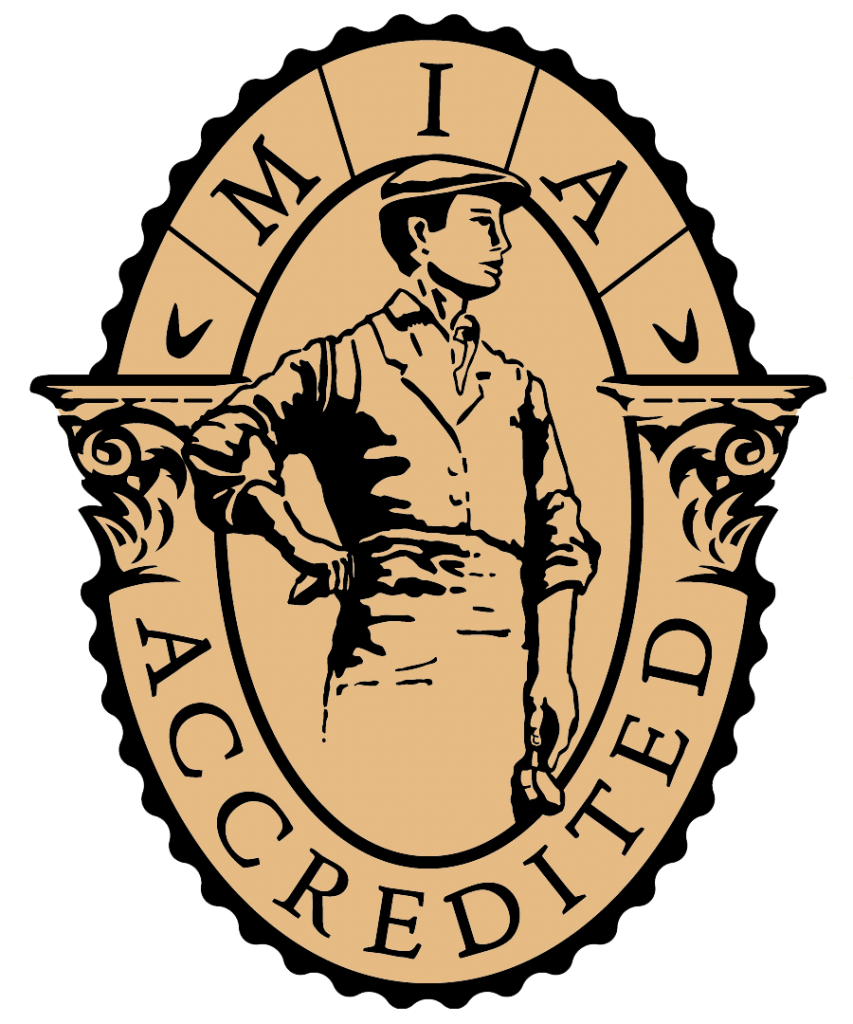 In 2008, Marble Emporium, Inc. became the 12th fabricator in the United States and the first in the Midwest to become accredited by the Marble Institute of America. To date, only 48 stone companies across the United States have earned the right to display the accreditation seal of the MIA.
The Marble Institute of America (MIA) initiated the development of a stone industry accreditation program in 2004, the purpose of which is to provide excellence in the stone industry and recognize companies demonstrating compliance with quality standards, so that the public values, have access to, and benefit from consistent, competent and safe fabrication, installation and maintenance of natural stone.
MIA accredited natural stone fabricators and commercial contractors are those high performing companies that meet the industry's highest standards for technical expertise, business priorities and ethics, product knowledge, safety, finance, fabrication, and installation. Companies that have earned the right to display the accreditation seal have completed an intensive, rigorous process that includes documentation of its business and employment practices, letters of recommendation, a challenging examination and site inspections to the company's facility and project locations. The MIA only accredits the best that the stone industry has to offer.